An impromtu trip is always fun, but when the destination is the small hilltop town of Positano you can imagine the excitement when on a visit to Annelino's workshop just north of Naples, Gabriella suggested a road trip to this beautiful place on the Amalfi Coast and off we went.
Below are our top three must visit places in a town where you feel like you are part of La Dolce Vita just walking down the road for a coffee.
Ristorante La Marinella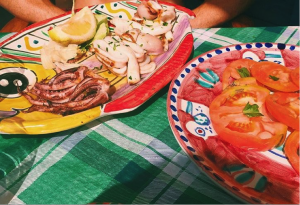 Located on the quieter Fornillo Beach to the west of the town, this unassuming family run restaurant serves up the most delicious seafood dishes using locally caught fish brought in by the fisherman the night before. All pasta is made in house and the Scialatteli Spada e Gamberetti is delicious.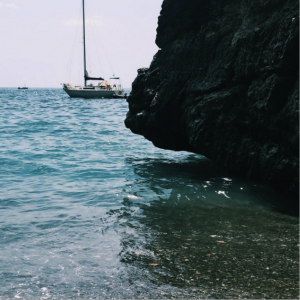 Hotel Palazzo Murat
Located on the main street as you walk down to the beach, The Hotel Palazzo Murat is a beautiful place to have an aperativo. Sipping on our Negroni's in the beautiful courtyard its very difficult not to feel like Sophia Loren.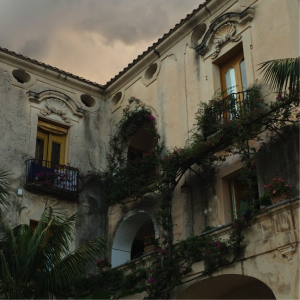 Casa e Bottega
In this locally run cafe, Tanina the owner welcomes you into her cafe cum homeware shop with open arms. All food is prepared in an open kitchen and with fresh fruit juices and smoothies on offer, this is perfect place for breakfast whilst browsing the beautiful sea inspired ceramics on display.